Here is the list of our available tools
MOBITRAC Aquatic Plant Harvester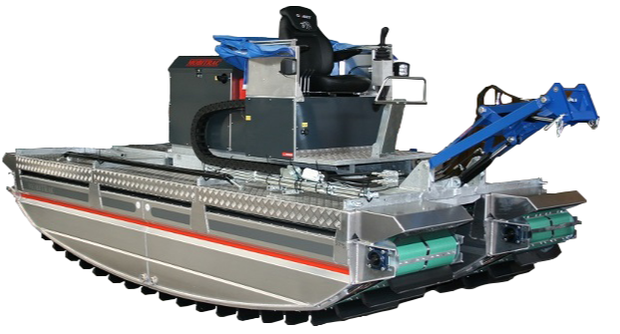 MOBITRAC MB 5070
The Mobitrac Base Package provides with a simple and affordable solution for cutting, collecting, and removing vegetation from lakes, rivers, ponds, and other water bodies as well as land. Its saltwater proof pontoon makes the Mobitrac capable of operating in sea water as well.
Features
Equipped with two joysticks
Ca​pable of cutting both in water and on land
Ergonomically designed driver seat with a rain protection canopy
Capable of turning around its own axis
EPA approved engine
Marine grade saltwater proof aluminum pontoons
Additional Upgrades
Panolin® biodegradable oil   
External lights (set of 2)  
Heated seats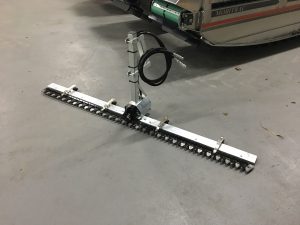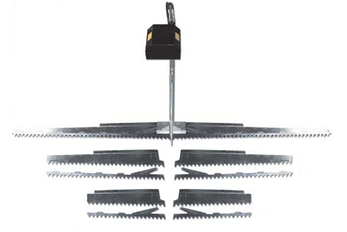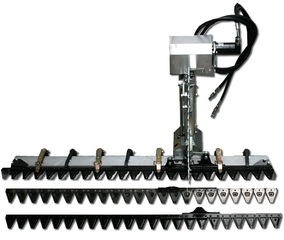 M​B-F 209 Cutter
This versatile double-acting cutter can be used both in the water and on land. Adequate for thicker reeds.
M​B-F 409 Cutter
Used for normal aquatic plants. This cutter requires water for lubrication. Comes with knives of three different sizes as well as a vertical knife
M​B-Z 170 Side Cutter
This cutter is an absolute necessity for steep embankments and edges. Its shifted knife can access hard-to-reach areas.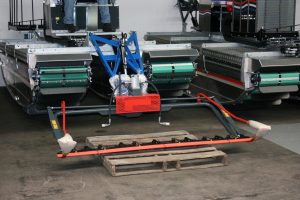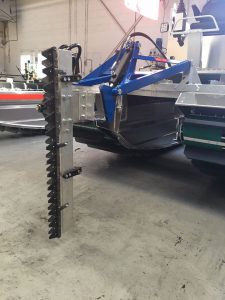 Heavy Reed Cutter
This double acting cuter can be used both on land as in water. Adequate for thicker reeds. Therefor mostly used on land.
The Vertical Cutter
MB-FV 70  is able to work without any water lubrication. Therefor suitable to work through thicker water plant beds.
Weight: 90 lbs.
Width: 7 ft."
Depth: 0 – 2,4 ft.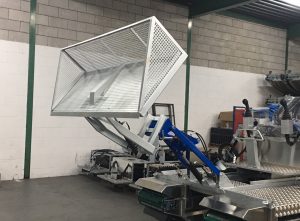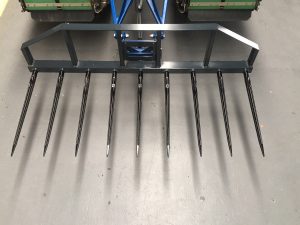 MR-R 350 Rake
The standard Collecting rake can collect water plants, reeds, floating debris etc.
When equipped with a screen, the rake can pick up floating algae or small duckweeds.
Width: approx. 11 ft.
High Tip Rake
The HIGH TIP Collecting rake can collect waste, algea, floating debris, and absorbents (oil spill cleanup). Facilitates discharge to a trailer or a container.
Width: approx. 6,5 ft.
Lift height on land: approx. 5,9 ft.
Lift height on water: approx. 4,2 ft.
Heavy Duty Collecting Rake
The Heavy Duty  Collecting Rake is designed in such a way that it can be used whilst opening Beaver dams.
Width: approx. 7 ft.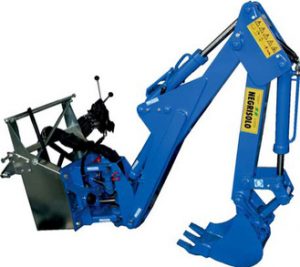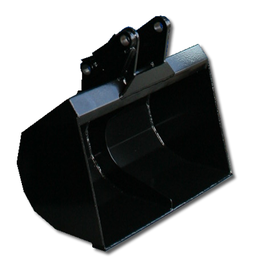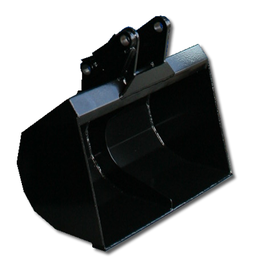 MB 1700 Excavating Unit
When connecting to the MOBITRAC it becomes a very versatile unit. It comes with a 7 galon bucket and a set of stabilizing feet that prevent the Mobitrac from tipping over.
Arm length: approx. 10 ft.
Working radius: approx. 20 ft.
MB-B 30L Bucket
The MB-B 30L is a 7 gallon standard bucket. It provides greater capacity than the small tooth bucket included with the MB 1700.
MB-B 50L Bucket
This larger bucket has a capacity of 14 gallons. In addition, its clamping mechanism makes it easier to utilize its full capacity.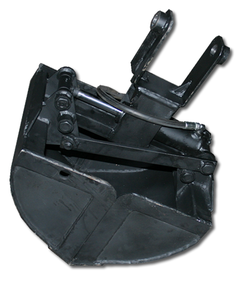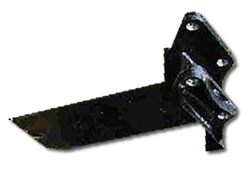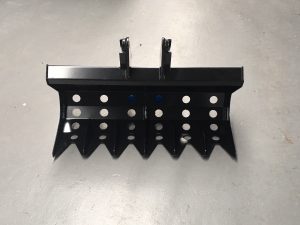 MB-Clamb shell
The Clamb shell bucket can be used in various locations.
MB-W 60 Root Knife
The root knife is ideal for cutting roots and rhizomes.
MB-W 90 Digging Rake
The Digging Rake is a great tool to be used whilst taking debris from the bottom of the pond.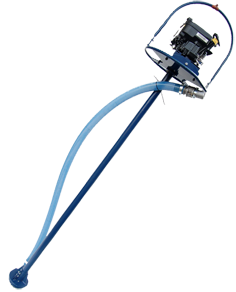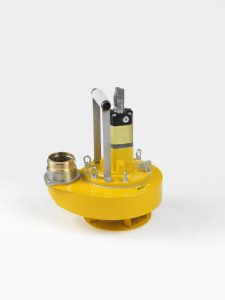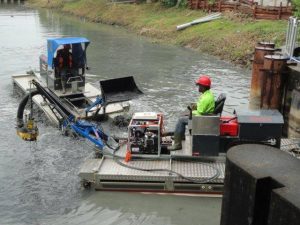 MB-LL80 B-4 Dredge Pump
The dredger pump turns your Mobitrac into a suction dredger which can be used to remove algae and other particles.
MB-H 180 Dredge Pump
This hydraulic dredge pump comes with a separate power pack, turning your Mobitrac into a suction dredger with more possibilities.
MB-H 180 Power Pack
This hydraulic power pack, is designed for the MB-H 180 Pump.  With its own engine perfectly suitable doing the works for you.